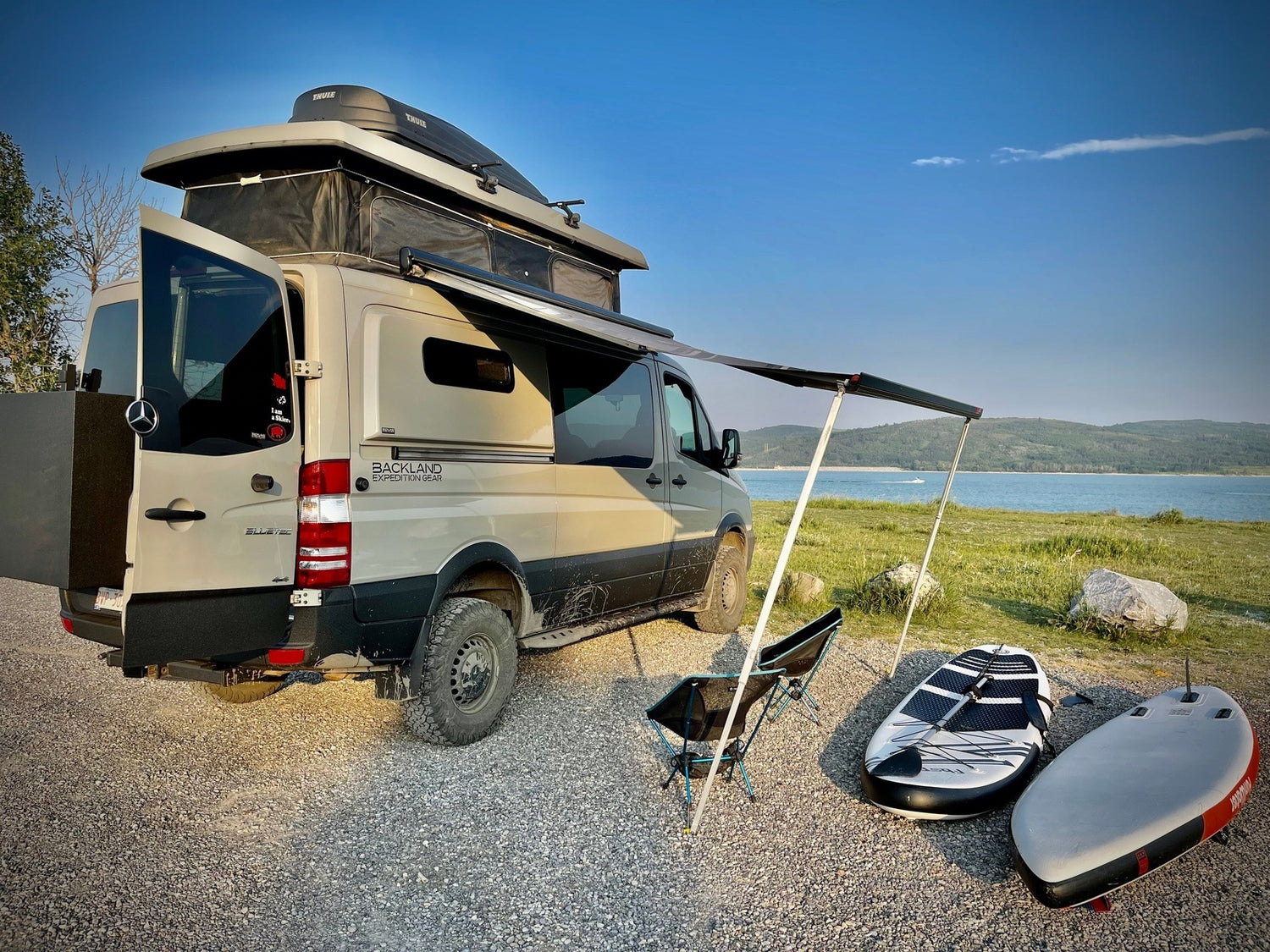 Who We Are
Backland E.G is a collective of skilled workers who live to play in the outdoors and share the same goals: to create innovative, durable and easy-to-use products to help campervan enthusiasts carry the gear they need to their happy place in the outdoors.
More About Us
Quality Products
We use and test our own products and we understand the people that are trying to make the most of the Friday night to Sunday time window.
Our products are crafted for real world use, where dirt and mud meet snow and ice.
Designed for the unforgiving Canadian climate, they will exceed your expectations anywhere in the world.
Maximize Your Van Space
With Our PODS​
Add width to your van and increase your sleeping area with our exclusive fibreglass rear window extensions! 
Winter-Proof

Insulated panel, ideal for the northern climate

Easy DIY

No Bodyshop Needed, DIY in a few Minutes

Top Quality

Exceptional quality, no gaps, professional look

Big View

Large window, bigger than the competition

Upgrade your bed layout sideways and maximize your interior camper space.
Sleep comfortably by adding only a few inches with our Pods. Now you can combine fun travelling in your van with great sleeping nights!